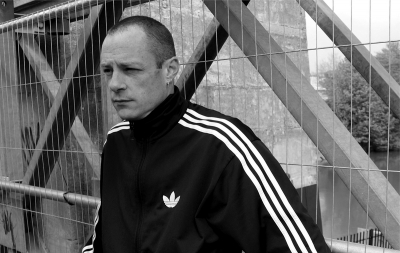 Pays : Angleterre
The Dj Producer est un acteur de la scène underground rave/techno anglaise depuis plus de 20 ans. Très tôt, il se passionne pour l'électro et le hip hop, développant sa passion pour les betas rapides et puissants. Il acquière ses premières platines en 1988. tout en poursuivant ses études universitaires, il réalise que le monde de la musique change et qu'il aura du mal à devenir le meilleur dj hip hop du monde.
La carrière de The Dj Producer s'envole, il commence à se faire un nom sur la scène techno anglaise comme l'un des principaux djs hardcore/techno de Grande-Bretagne. Entre 1994 et 1998, il devient dj techno résident dans des soirées comme Helter Skelter, Dreamscape, Vibealite, Club Kinetic, Resurrection et Revelation.
Aujourd'hui, il a sorti plus de 30 vinyls sur son propre label "Rebelscum" ou sur des labels tels que Deatchant, Planet MU, Psychik Genocide ou encore Industrial Strenght, et il continue de propager son son unique à travers le monde. Il se produit lors de soirées prestigieuses telles Thunderdome ou Mysteryland. The Dj Producer est l'un des seuls djs capable de contaminer n'importe quelle foule par sa musique. On peut le considérer de nos jours comme un des plus prestigieux Djs/producteurs de la scène Techno Hardcore anglaise.