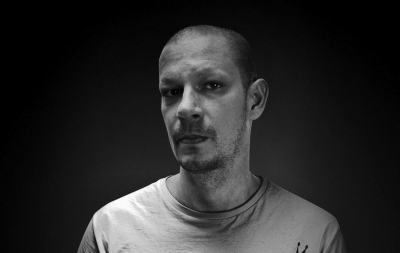 Pays : France
Matthieu découvre le Hardcore lors de ses premières raves en mai 1992. C'est pour lui une véritable révélation musicale. Pour assouvir sa passion pour ce style de musique électronique extrême, il décide de fonder avec un collectif d'amis en 1993 le Sound-System Hardcore "Psychiatrik", qui organisera de nombreuses soirées jusqu'en 1996, arpentant toutes les free-parties françaises, technivals et autres délires de "tribes". Cet artiste passionné débute ainsi son activité sous le nom de Dj Tieum.
Après s'être lancé dans l'auto-production en créant les labels Psychiatrik et Gobble Records, Tieum sassocie à Audiogenic en 2004 pour créer son nouveau label ,Altern Hate, qui devient vite une référence et acquiert une reconnaissance internationale. Ses compositions ont connu ces dernières années un succès grandissant aussi bien en France qu'en Europe,et sont produites par de nombreux labels internationaux comme HSC/ D-BOY (It), Industrial Strengh Europe (It), Social Parasite (Uk), Resident E (All), Masters of Hardcore (Holl)…et le font connaître du public Hardcore international.
Il sort deux albums chez Audiogenic "I've Got Nothing To Lose" en 2004, et "Shake Dat Ass" en 2005, ainsi que deux cds de mix "This One Is For You" en 2001, et "Hard One" en 2002. Sa derniére sortie CD sur le label, un double album intitulé "New Collision" (1 Mix/ 1 Live ) et produit en collaboration avec Scratch, nous transporte dans un monde industriel aux basses triturées, destiné à un public averti…
Avec plus de 60 maxis à son actif, Tieum est aujourd'hui considéré comme un artiste majeur du paysage Hardcore français. Cette reconnaissance si particulière l'amène ainsi à jouer dans de grands événements aussi bien en France qu'à l'étranger. Tieum est un artiste sans concessions, dont l'objectif musical est de faire la balance entre un Hardcore extrême, dancefloor et industriel. Cette fusion forme un mélange détonnant, qui en a ravi plus d'un…et lui confère un style bien à lui.