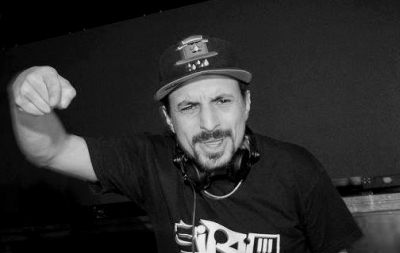 Pays : Italie
Producteur, dj se produisant en live, Sirio commence sa carrière en 1994, en se rendant dans les premières free-party dans le nord de l'Italie qui le pousseront à se mettre au fameux son Hardcore.
Tout a ensuite commencé avec une première expérience avec l'antique Dj trackter. En 1995 Sirio devient membre de la Sick Dj Team. Son implication apporte la première sortie vinyl importante « Sick 001 », par le label Traxtorm Record, ainsi que « Inspector Fucker ». Ce morceau novateur devient dès sa publication une partie importante de la compilation best-seller : Traxtorm Power 2003.
C'est alors que le crew essaye de nouvelles sonorités. Il s'approche du nouveau mouvement frénétique et énergique appelé Frenchcore, qu'on doit à Radium. Ainsi la Sick Dj Team monte le groupe The Sickest Squad et enregistre de nombreux hits sous différents labels importants : Neurotoxic, RND 909, Noistorm.
Tout allait pour le mieux mais Sirio souhaite suivre son rêve et son instinct : devenir un artiste indépendant en faisant connaître son nom en tant qu'artiste solo dans le monde du Hardcore-Frenchcore .
Il hésite dans un premier temps puis il décide d'informer le groupe de sa décision : à partir de juin 2006 il commence alors à travailler sur de nouveaux projets, et il se met en route solo.
En 2007, après un an de travail, Sirio présente son nouvel Ep : « Neurotoxic 31 –Sirio – The first Ep » sur le label Audiogenic qui devient immédiatement un succès, ce qui lui permet alors de jouer dans les meilleurs night clubs comme Kinder Garden, Florida, Dehor, …
Ses efforts acharnés dans son travail lui permettent dans les années suivantes de sortir plusieurs disques sur des labels de renom comme Astrofonik, Audiogenic, 909, .. etc.. ainsi que de participer à une multitude de collaborations avec des artistes tels que Pattern J, Skoza, System 3, Frazzbass.
Grâce à ces productions, Sirio joue dans beaucoup de nights clubs italiens. Il commence de plus à exporter sa musique à l'étranger, dans des villes comme Vienne, Zurich, Barcelone, Utrecht(NL), Culeborg(NL)… aussi bien qu'en Belgique.
Beaucoup de nouveautés et de nombreuses collaborations artistiques sont à venir, alors restez branchés !