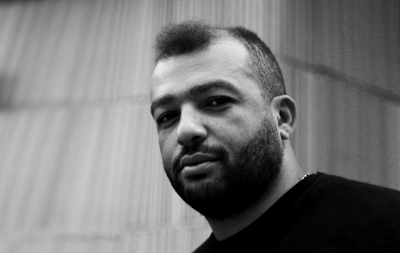 PAYS : FRANCE
Membre fondateur du mythique groupe Micropoint en 1992, Radium a participé à la création de la scène électronique française dans son versant le plus extrême. Ce groupe a posé, durant la dernière décennie du 20 ème siècle, les bases d'un style de Hardcore français novateur : le Frenchcore.
En parallèle, Radium développe ses propres productions solo et de nombreuses sorties voient le jour sous ce pseudonyme. Fervent défenseur du Hardcore, il participe dès 1996 à la création des labels Dead End et Psychik Genocide dans le but de produire et promouvoir sa musique de prédilection.
L'année 1998 est marquée par la sortie du 1er album de Micropoint, baptisé ''Neurophonie'', classé aujourd'hui parmi les réalisations pionnières du genre en France. L'engouement du public pour ce style à contre-courant prend ainsi de l'ampleur et le duo se produit la même année en live à la première Techno Parade devant plus de 100 000 personnes.
Le deuxième album de Micropoint, ''Anesthesie International'' (2000), marque un tournant musical, à partir duquel la Techno Hardcore viendra côtoyer d'autres musiques parallèles. Cet album embrassant un gigantesque succès leur apporte la reconnaissance de la scène électronique internationale. De son coté, Radium poursuit sa voie aussi bien en tant que Dj que co-manager du label Audiogenic.
L'année 2001, marque un tournant dans sa carrière puisqu'il sort son premier album solo « Paranoïa Performance », recevant un excellent accueil tant du public que de la critique. Ses différentes réussites discographiques l'amènent par la suite à écumer les salles de concerts aux quatre coins de l'hexagone et de l'Europe. Son deuxième album « InExtremist », marque le début de ses prestations « live » en solo, qui ravissent les nostalgiques des performances de Micropoint. En 2004, la sortie d'un mix-CD ''Darkcore 7'' sur le label hollandais, Master of Hardcore, démontre une fois encore l'habilité de cet artiste pour composer des morceaux excessivement dancefloor via des sonorités noisy et industriels !
C'est en 2006 que Radium livre son troisième album ''Terminal Trauma'', basé sur des titres plus mid tempo et sur lequel il s'entoure de deux DJ pour faire les vocaux : Lenny Dee, mythe vivant de la scène électro internationale sur le titre "Free Party Animal", ainsi que la jeune et prometteuse Daisy pour "Trust or Die". Après une longue période de pause, Micropoint marque son retour en sortant l'album ''Overdose United'' (2008), opus très attendu par le public dans un style incisif, énergique, futuriste et référencé, comprenant à nouveau de nombreux featuring : Lenny Dee, The Horrorist, Punish Yourself.

Radium revient en 2009 avec un nouvel album solo, ''MasterPiss'' au titre évocateur par son jeu de mot explicite et politiquement incorrect, qui enflamme autant les fans de la première heure que les plus jeunes recrues. Trois ans plus tard, il propose "Le Fake" , savant mélange musical en forme de récréation musicale, dont les compositions viennent chatouiller le rock, la pop et le hip-hop et font se rencontrer des tubes de ces 20 dernières années avec ses tricks les plus innovants.

En 2013, Radium signe « Excess Overdrive », nouvel album s'affranchissant des codes du genre avec des clins d'œil assumés au Crossbreed ou au Dubstep. A cette occasion, Radium s'entoure notamment du hollandais Angerfist, producteur hollandais phare de la scène actuelle, mais aussi des vocaux du Mc légendaire des soirées Thunderdome, Mc Justice, ou ceux de Satronica, un des pionniers américains du genre au côté de Lenny Dee. Mis en avant avec une tournée d'une quinzaine de dates couronnée de succès, l'album est largement plébiscité par les aficionados du genre et montre que Radium n'a rien perdu de sa puissance de frappe.
Au fil de son succès grandissant, Radium a su s'imposer comme LA référence Frenchcore internationale. Une fois de plus, Radium montre que le Hardcore n'est pas un courant sombre et confidentiel mais bien la musique qui accompagne la marche des danseurs sur le dancefloor de la bonne humeur assumée !